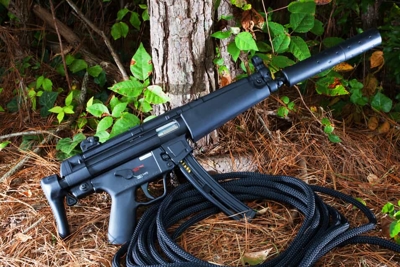 Having a gun isn't just a right for some people; it's a way of life. Whether you use a gun for hunting or you need a carry permit for your job or personal safety, losing that right can be devastating. Restoring gun rights in Nevada can be complicated.
Our Reno criminal defense attorney understands how the system works and knows all of the potential pitfalls to avoid. Contact the Law Offices of Kenneth A. Stover today to learn more.
Protecting Your Second Amendment Rights
Our criminal defense attorney knows how to seal your record to correctly protect all of your Second Amendment rights. Many factors have to be taken into account when sealing a record to restore someone's right to possess or purchase a firearm. We know what these factors are and how to ensure that once your record is sealed, you have the right to buy and own a gun.
Sealing Your Criminal Record Can Protect Your Future
Record sealing prevents anyone from accessing your criminal record without a court order. While this does not remove your record entirely, it does make it a lot harder to access. One of the many agencies that have access to your unsealed record is the National Crime Information Center (NCIC). This is a database of all of the crimes that have been committed in the U.S. When you are arrested and fingerprinted, your information goes into this database as a matter of procedure.
Your crime determines whether you will be eligible for an application to have your record sealed:
You have the right to purchase a gun after being arrested but not convicted for domestic battery. However, if you do so prior to having your record sealed, your information will be entered into the National Instant Criminal Background Check System (NICS) where your record of arrest will appear. The Brady Handgun Violence Prevention Act will prevent you from ever being able to purchase a gun again. You must get your record sealed prior to purchasing a firearm.
If you were convicted of a domestic battery, you are not allowed to possess a firearm for seven years. After that, you need to have your record sealed prior to purchasing a gun for the same reasons listed above.
These are just a few of the special circumstances that affect your ability to purchase a gun. Sealing your record prevents anyone from being able to access your information in NCIC and from being tagged in NICS. We can effectively cover up your criminal record, helping work toward erasing your past mistakes.
Ask for a free consultation with our Reno criminal defense attorney by calling (775) 502-1575.